Saltbed
Saltbed
Bedtime at Salt of the Earth Sanctuary is excellent for the mind, body and soul. Give us 20 minutes and feel the difference!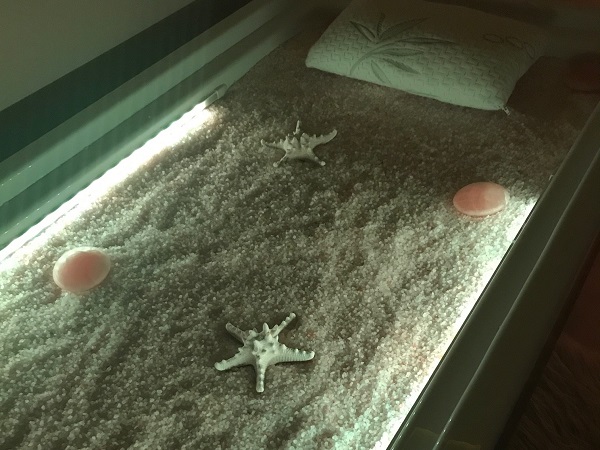 20 Minute per Session
Also Available with our 10 Session Self Care Bundle
For a more personalized experience with salt therapy, check out our Saltbed. Lying down on heated salt crystals with salt stones to place on targeted areas of inflammation gives you the feeling you are wrapped in a beautiful cocoon while receiving the healing benefits of pharmaceutical grade salt.
Appropriate for:
Respiratory Ailments
Skin Conditions
Chronic Pain and Inflammation