The science of Pranic Healing is based on the concept of healing the energy body or the human aura. The aura is the luminous energy body that surrounds our physical body and extends beyond it several inches. Pranic Healing corrects imbalances in the body's energy field and transfers life force energy to the client.
According to Pranic Healing principles, illness or dis-ease first appears in the aura and then spreads to the physical body. If an illness can be identified while still in a person's energy body, then it would be possible to stop it from spreading to physical body and prevent someone from getting sick.
Pranic Healing is a highly effective non-touch energetic therapy that can be used to heal minor and major illnesses. By using "life force energy" or "prana" to accelerate the body's natural ability to heal itself, Pranic healing increases the rate of healing by three or more times than the normal rate.
While minor illness or dis-ease may be healed in a few sessions, chronic illness or major dis-ease might take regular healing sessions and a few months to heal and recover.
Tracy says, "one of the many benefits of Pranic healing and other energy healing modalities, is it can be used at a distance so the client does not need to be present for it to be effective.
Click Here Tracy Savage, Practitioner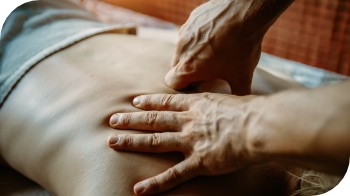 Energy medicine is a holistic approach to healing that relies on the whole self; body, mind and spirit. Tracy uses energy medicine techniques to move energy through the body in order to help heal imbalances that cause illness and disease. If the energy flows in the body become blocked or disorganized due to stress, illness or other factors, restoring their natural flow can greatly reduce everyday discomfort or pain.
Energy medicine goes beyond the symptom-based treatment model to address your health and healing more holistically. Tracy uses a gentle touch to help align your body's energy, activate healing, reduce pain and heal from a variety of issues. By making effective use of your body's energies, Tracy can help promote your body's natural ability to heal itself, and stay healthy.
I have been working with Tracy Savage at Salt of the Earth for the last few months and can say that she is an amazing gift to those who are seeking healing, a forward direction in their life, and freedom from what has held them back from becoming happy, fulfilled and the person they were meant to be.
I am so impressed with the popular Willow Tree figurines. The artist can convey the purity and strength of love that transform us into beings infused with the power to deeply connect with others, realize new self-potential and literally be willing and able to move mountains through the bonds we share with another human being. Many of us can 'see' this so eloquently portrayed in these figurines, and sadly, with a knowing that we have lost that ability to connect. Or, perhaps never really had it due to life circumstances often beyond their control. Truthfully, we all sense a need for this super power in our lives to feel whole and complete.
In every session with Tracy, I have made tremendous strides towards freedom that I have sought through other modalities for many years. The energy from past losses, hurts and even inherited beliefs are dissipated through this work with Tracy. Each time I leave, I am stronger than before and remain more free and whole.
This last session, (although I have been a self-help devotee for years), as we were redirecting destructive energy to positive life-affirming reality, my mind's eye saw myself as the mother and child image. Mother lifted inner child to receive all the positive, nourishing beliefs, showing her that she could live the life she deserved and needed. This was the most enlightening, powerful experience yet so far. Never before have I felt more befriended, freed and' brought to the light' than through my experience here at Salt of the Earth. I cannot say enough about these people, and I cannot urge you strongly enough to allow them to be part of your healing journey.
Susie B